$20 Cat Adoptions!
From Petopia- City of Sugar Land Animal Services:
Cat and Kitten adoptions fees are only $20 through August 31.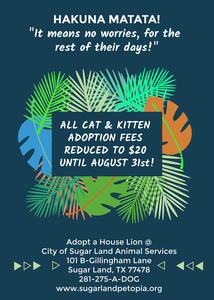 *** Guests may comment by entering name and email address (email will not be displayed). Members please Log In. ***
Talk with your Sugar Land, TX area neighbors!