Another artistic traffic box
From the Sugar Land Parks and Recreation Facebook page.
This newly wrapped traffic box located at Highway 90 at Gillingham Lane is entitled "Primroses." Artist Rose Miao states, "I occasionally see these flowers on the side of the road when they bloom in the spring, and its symbolism of youth and young love reminds me of the people's love for Sugar Land and the ever-growing prosperity of this city. With this palette I want to help beautify the scenery of Sugar Land with a touch of pink year-round."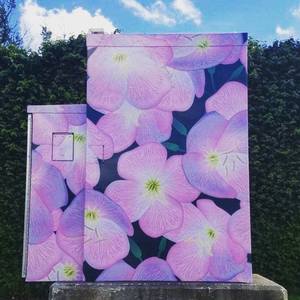 This protect is nearing completion! This public art project was a partnership between the city of Sugar Land and the Sugar Land Cultural Arts Foundation. For more on the city's traffic box project, which is part of the city's public art program and funded through revenues restricted for economic development and tourism, go to: SugarLandTX.gov/TrafficBox
    *** Guests may comment by entering name and email address (email will not be displayed). Members please Log In. ***
Talk with your Sugar Land, TX area neighbors!