Basic Manners Dog Training class September 21
From Sugar Land Parks and Recreation:
Coming Sept. 21: Teach basic manners and strengthen your relationship with your furry pal! Open to dogs 4+ months of age. Saturdays 9:30 a.m. at Imperial Park Recreation Center.
Residents: $150; Non-Residents: $165 (per dog)
Give us a call for more information! 281-275-2885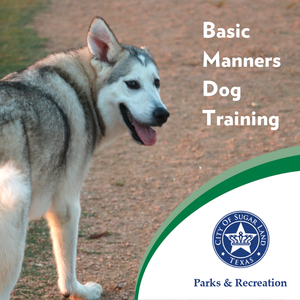 *** Guests may comment by entering name and email address (email will not be displayed). Members please Log In. ***
Talk with your Sugar Land, TX area neighbors!