Talk with your Sugar Land, TX area neighbors!
CAST vehicles
From the Sugar Land Police Department Facebook page:
"Have you seen the newly designed CAST vehicles driving around the City? The Sugar Land Police Department's Community Assistance Support Team (CAST) is a volunteer group comprised of Citizens Police Academy Alumni Association members who provide support for major incident response, patrol, victim services and police training. CAST members travel in specially marked cars with warning lights and wear distinctive clothing, including polo-style shirts with CAST logos. SLPD remains a premiere police force with the cooperation and assistance of community members like this team. We are very thankful for their continued support!"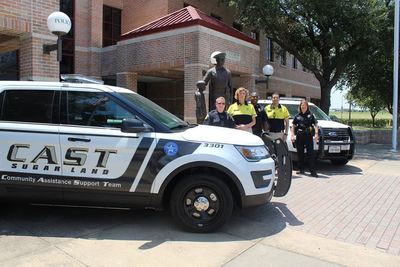 Photo: Sugar Land Police
    *** Guests may comment by entering name and email address (email will not be displayed). Members please Log In. ***