Check out the Sugar Cube block party trailer
From Sugar Land Parks and Recreation:
Did you hear the sweet news earlier this month? If you're looking to host a neighborhood block party, The Sugar Cube block party trailer has everything you need!
The Sugar Cube was unveiled on Oct. 1 for National Night Out and is a great way to get to know your neighbors, and it's FREE for residents who are members of HOA's and registered neighborhood groups. Find out more about the Sugar Cube so you can get to block PARTYING! www.sugarlandtx.gov/SugarCube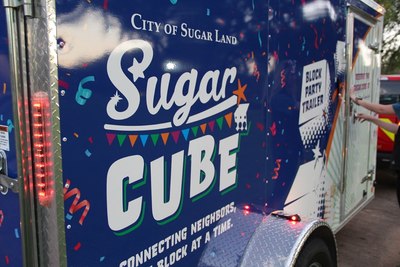 *** Guests may comment by entering name and email address (email will not be displayed). Members please Log In. ***
Talk with your Sugar Land, TX area neighbors!