Talk with your Sugar Land, TX area neighbors!
Covington West Park reopens
From the Sugar Land Parks and Recreation Facebook page:
Great news! The water tower construction is complete which means Covington West Park [13944 Oakwood Lane] is back open! The 1/2 acre neighborhood park features a fenced playground, 1/2 court basketball, covered shelter, benches & more!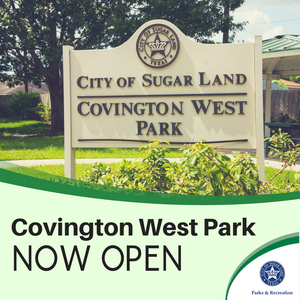 *** Guests may comment by entering name and email address (email will not be displayed). Members please Log In. ***