Cute dogs for adoption
From Petopia- City of Sugar Land Animal Services:
We have lots of cute pups up for adoption! All of these dogs would make wonderful pets for families with kids or, would make excellent companions for those of you who just need someone to greet you at the door after a long day at work, or they're even perfect for someone just looking for a reason to get outside and go for a walk! There are so many reasons to have a loving pup in your life; come to the shelter and find a reason!
Call the shelter at 281-275-A-DOG for more information about taking a dog on a sleepover! Adoption fees for dogs are $110.00 and any dog at the shelter for over 30 days qualifies for a special reduced adoption fee of $20.00.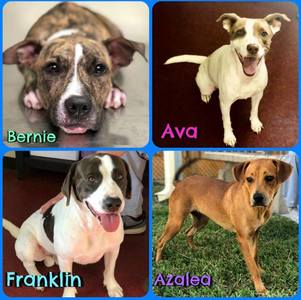 *** Guests may comment by entering name and email address (email will not be displayed). Members please Log In. ***
Talk with your Sugar Land, TX area neighbors!