Meet Beaumont!
From Sugar Land Animal Shelter Dogs
Dear Beaumont is out there waiting. He is wondering who is going to come play with him?!! Are you going to leave him hanging?!! Beaumont is a fun loving boy who is incredibly smart. He is slowly learning lots of tricks and obedience! He seems to know sit, down, and roll over. Come out to the shelter to meet Beaumont.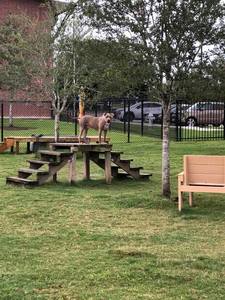 *** Guests may comment by entering name and email address (email will not be displayed). Members please Log In. ***
Talk with your Sugar Land, TX area neighbors!