Meet Ernesto!
Topic starter
June 29, 2020 3:42 pm
From Petopia- City of Sugar Land Animal Services:
Ernesto here! No one picked me today. But, I was so glad for my other kitty friends who left with families. I know someone will come for me soon! It's just a matter of time. I am pretty frisky and I do need an experienced kitty-owner who can curb some of my kitty crazies.(that's what the staff calls it when I go in to attack mode and play too hard!). Anyway, I'll be here all weekend, waiting for inquiries and hoping someone will put a hold to come pick me up on Monday.
If you can help me, will you please share my picture to see if you might know someone who might like a kitty who is silly like me? Just tell them I am little but I have a BIG personality! Tell them to call 281-275-A-DOG to leave a message for me!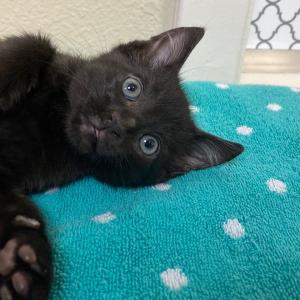 This topic was modified 7 months ago 2 times by
SLConnect
    *** Guests may comment by entering name and email address (email will not be displayed). Members please Log In. ***