Meet Sarge
It's his one Christmas wish... to find a home for the holidays! Sarge is still at the shelter, waiting for the perfect family to take him home.
If you have questions about Sarge, please message Petopia- City of Sugar Land Animal Services or call the shelter on 281-275-2364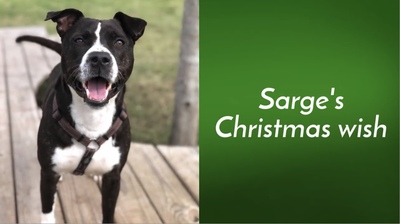 This topic was modified 1 month ago 5 times by
Khal
    *** Guests may comment by entering name and email address (email will not be displayed). Members please Log In. ***
Talk with your Sugar Land, TX area neighbors!