Meet Timber
December 17, 2019 4:19 pm
From Petopia- City of Sugar Land Animal Services:
Have you met Timber? He is a very smart dog who has been looking for a home for a very long time. He is really shy when he meets new people but, the thing is... he is full of so many amazing tricks. Timber does so well with other dogs, he has made more friends than he can count on two paws. Are you looking for a really unique dog with a very fetching personaliy?
Check out Timber! Help us find him a home for the holidays!!
Have you met Timber? He is a very smart dog who has been looking for a home for a very long time. He is really shy when he meets new people but, the thing is... he is full of so many amazing tricks. Timber does so well with other dogs, he has made more friends than he can count on two paws. Are you looking for a really unique dog with a very fetching personaliy? Check out Timber! Help us find him a home for the holidays!!

Posted by Petopia- City of Sugar Land Animal Services on Monday, December 16, 2019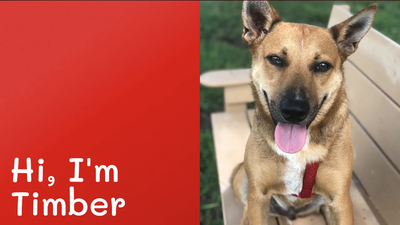 This topic was modified 9 months ago by
SLConnect
    *** Guests may comment by entering name and email address (email will not be displayed). Members please Log In. ***