School Zones start August 15
From Sugar Land Police Department:
Fort Bend ISD schools are back in session starting August 15th! Please be mindful of our littlest citizens as they return back to school. Obey School Zone speed limits and remember "No Phones in School Zones".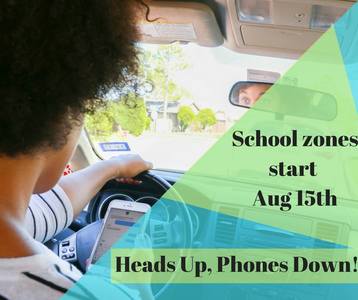 *** Guests may comment by entering name and email address (email will not be displayed). Members please Log In. ***
Talk with your Sugar Land, TX area neighbors!