Spring Volleyball League starts March 25
From Sugar Land Parks and Recreation:
There's still time to register for the Spring Volleyball League, but HURRY - it starts Monday! Open to ages 8-15.
Call the IPRC for details at 281-275-2885.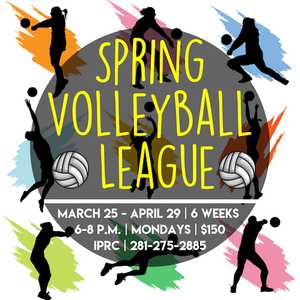 This topic was modified 3 months ago by
SLConnect
    *** Guests may comment by entering name and email address (email will not be displayed). Members please Log In. ***
Talk with your Sugar Land, TX area neighbors!