From the City of Sugar Land:
Sugar Land police arrested Sheldon Magee, 44, of Houston, for the murder of Kiva Herrera, 38, of Houston, on Aug. 11.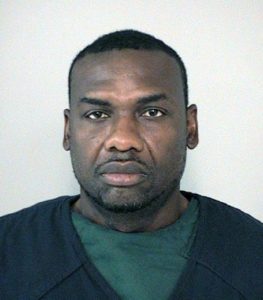 Police responded to a shooting at the Courtyard by Marriott, 16740 Creekbend Drive, on Aug. 11 at 1:15 p.m. Witnesses reported seeing an altercation between Magee and Herrera in the parking lot of the hotel followed by the sounds of gunshots.
When police arrived, Herrera was found with a gunshot wound to the head.  First-responders performed CPR, but she was later pronounced dead at the scene.
One of the first officers to arrive at the hotel located Magee near the parking lot holding a firearm.  An exchange of gunfire occurred between Magee and the responding officer.  Neither man was injured during the firefight, and Magee was taken into custody.
Police believe the shooting resulted from a domestic disturbance.  Herrera had recently ended a relationship with Magee. He located her in the parking lot, where they argued just before he killed her.
Magee was later charged with murder and attempted murder of a peace officer. He remains in Fort Bend County Jail.