From the City of Sugar Land:
Sugar Land Town Square, Visit Sugar Land and the Sugar Land Parks and Recreation Department will partner for a spin-off of the traditional Art of Wining and Dining event — now with a Brunch and Bubbly theme — on Saturday, Sept. 7, from 10:30 a.m. to 3 p.m.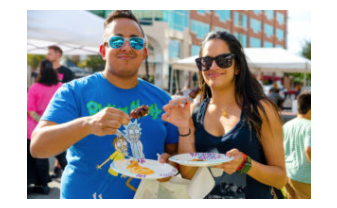 The event will take place in the plaza of Sugar Land Town Square, located near the intersection of State Highway 6 and U.S. Highway 59.
Enjoy samples from some of Town Square's most popular restaurants, browse the booths of local artisans, experience an onsite chalk competition, enjoy an interactive dueling piano show and more.
Onsite entertainment is free, and children are welcome for this event. Tickets are required for the brunch and bubbly portion of the event. Brunch and Bubbly tickets will range from $10 to $25. For additional event and ticket information, visit https://www.sugarlandtownsquare.com/event/art-of-wining-and-dining-brunch-bubbly/.
The city's participation in the event is funded through restricted revenue that may only be used to support tourism and economic development initiatives in Sugar Land Town Square. After more than a decade of development, Sugar Land Town Square is a premier destination for primary employers, residents and visitors and — as a major economic generator within the city — a key component to the city's strategy to maximize the residential benefit of commercial development by lowering the residential property tax burden and maintaining one of the lowest property tax rates in the state of Texas among similarly-sized cities.
For more information about city of Sugar Land events or to become an event sponsor, call (281) 275-2900 or visit www.sugarlandtx.gov/specialevents.  For event updates, follow Sugar Land Parks & Recreation on Facebook, Twitter and Instagram @SugarLandParks.