From the Sgar Land Police Department:
The Sugar Land Police Department has been made aware of our communities concerns regarding several recent incidents, so we would like to provide an update on these investigations.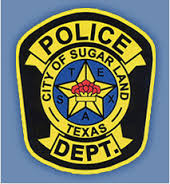 · SLPD responded to an assault at Wilmington Court on Nov. 5 just after 6 p.m. A woman said she was attacked by a man in the street in front of her house while taking out the trash. She escaped back inside her house and believes the two man left in a dark SUV, possibly a black Chevy Tahoe. The woman was transported to a local hospital with serious injuries and later released. Based on surveillance video, it appears the suspect(s) conducted surveillance on the house prior to the attack; therefore, we believe the homeowner was targeted. We are attempting to obtain additional surveillance video, particularly video from license plate recognition cameras owned by the HOA, but have so far been unsuccessful. This case remains active.
· On Nov. 9 at about 1 p.m., SLPD was dispatched to a shooting at the intersection of Nantucket and Calumet in Barrington Place. One man was shot in the arm and transported to a local hospital with a non-life threatening injury. It was determined the shooting was the result of a road-rage incident in the area of Dairy Ashford and West Airport. Our license plate recognition cameras were used to identify a suspect vehicle, and the shooter was located and arrested with hours of the incident. He was charged with aggravated assault and unauthorized use of motor vehicle.
· On Nov. 11 at 10 p.m., SLPD was dispatched to the 1100 block of Gloria Court in Hall Lake for a report of a suspicious vehicle. A man said he was driving home from Houston and realized he was being followed by another vehicle. After exiting his vehicle in his driveway, two men wearing Halloween masks in the other vehicle opened fire on him. His wife walked outside and returned fire, and the masked men drove away. Her husband suffered a gunshot wound to the leg but refused medical treatment. The case remains active and few leads.