From the City of Sugar Land:
Sugar Land police are looking for a woman who used a battery-powered grinding saw to cut into the front door of Botox RN MD Spa, 13500 Southwest Freeway, and steal anti-aging products.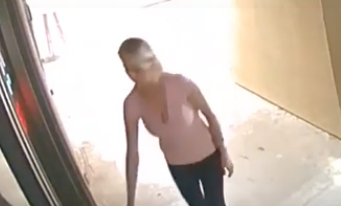 Surveillance cameras captured the burglary on Aug. 23 at 8:25 p.m.
The woman was white, 35-45 years old and was wearing a light colored top with dark colored pants.  She was driving a light colored Mercedes sports utility vehicle with no front license plate.
Anyone with information should call the Sugar Land Police Department at (281) 275-2540 or Fort Bend County Crime Stoppers at (281) 342-TIPS (8477).
[user_reactions]